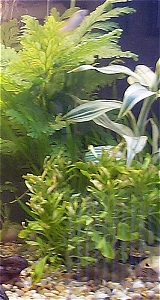 Back left : Selaginella wildenowii; Middle right : Dracaena sanderiana
Front : unidentified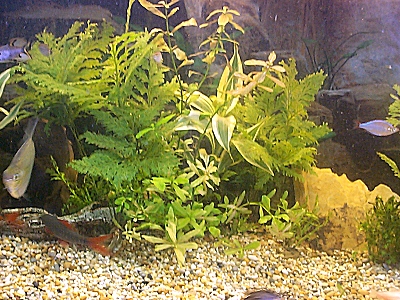 A mixed planting of
Hygrophila, Selaginella
and
Dracaenea
, looking very decorative whilst giving cover for the fish, something for them to nibble on and aerating the water.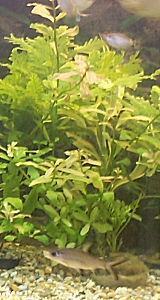 Back : Selaginella sp.
Front: Hygrophila polysperma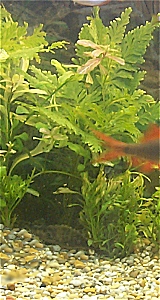 Left :
Hygrophila polysperma
(reaching for the surface)
Centre:
Selaginella wildenowii
Front right : unidentified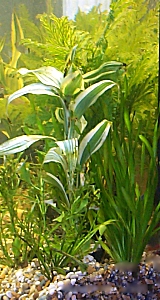 Left :
Dracaena sanderiana
Right :
Vallisneria spiralis,
against a background of
Selaginella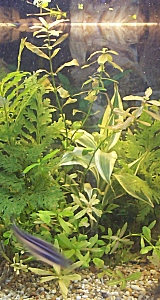 A newly-planted
Hygrophila
plant, already growing strongly.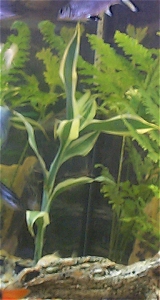 Dracaena sanderiana
(This is not a true aquatic species and is short-lived in the aquarium.)